If you're planning to sell your home in the next few years, or you're ready to sell it in the coming few months, there are some improvements you may want to consider making. Some people focus on solar panels as one of those improvements, but are they a good choice? Will they be enough of a selling point to offset the cost? In general, that will depend on the buyer and the price, but here are a few considerations when you're thinking about solar panels and getting your house ready to sell.
Do You Already Have Panels Installed?
If you already have panels, definitely try to use them as a selling point. The panels can make a house much more energy efficient than other types of power arrangements. By doing that, any potential buyers will see that their power bills will be lower if they buy your house. That may sway them toward buying your place instead of another one, which can mean an easier, faster sale for you. It can also mean a higher selling price, which can really help you if you want to move to a new place and sell your current house.
Are You Planning to Sell in the Next Five Years?
If you plan to sell your home in the next few years, solar panels may not be the right choice for you. While they could be a selling point for your buyers, you also want to make sure you get your money back from any big investments you make in your home to get it sold. Solar panels are costly, and it is generally a few years before you start seeing a return on your investment. So if you're going to sell in a year or two, you won't see the return you hoped for. Selling after a few years have gone by makes you more likely to get your investment back when you find a buyer.
What Type of House (and House Value) Do You Have?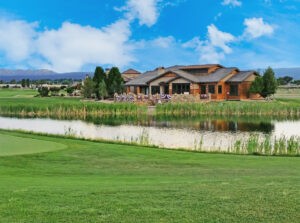 If you have a home that's high-end and expensive in a good location in the Montrose, Colorado area, it may make more sense to have solar panels. Lower-cost homes are less likely to attract buyers who are looking for something like solar panels. That's not to say that lower-priced homes can't sell well with solar panels, but only that the cost of these panels may be prohibitive for people who don't have a lot of money to spend on upgrades to their home. Buyers in that price range may also not want to pay extra for solar panels, whereas buyers who are looking for much more expensive homes may want or even expect these types of energy-efficient benefits.
With that in mind, talking to a real estate agent in Montrose can make it much easier for you to decide whether solar panels are the right choice when you're considering selling your home. You want to do what's right financially, and as a seller, you have options to think about so you can make the best decisions for your needs.  Solar, as an investment, could see a internal rate of return of 8-10% right away. Call Atlasta Solar Center with any questions about investing in solar panels.
Teddy Aegerter – Co-Owner
Cell: 970-209-0790
Office: 970-248-0057
 Thinking about Buying or Selling? Call or Text: 970-417-9375
Copyright 2018-2021 Keller Williams Colorado West Realty, LLC. If you have a brokerage relationship with another agency, this is not intended as a solicitation. Equal opportunity housing provider. Each office is independently owned and operated. For sale by owner data not included in research findings. Sales data reflects sales from homes not limited to the Atha Team LLC. This information was gathered from Keller Williams, The National Association of Realtor, CoreLogic data analysis firm, Montrose Association of Realtors, and the Mortgage Brokers Association. This data is considered accurate, but is not guaranteed. Copyright Atha Team LLC 2018-2021. All Rights Reserved.